Just found out yesterday that hubby has another week off! Lol...he knew that his new class started on the 7th so that's when he thought he had to go back. His new class does start on the 7th but they have to take a 5 day class on "professional development" before they get to his class. So yeah...he's home for another week!
He doesn't know what to do with himself lol. He's cleaned out the garage, cut the grass (twice I think), washed and waxed my car (which looks AMAZING btw!! Thank you my love!) and worked on those juniper trees that I mentioned in another entry. He bought 12 of them from a friend who works at a nursery. When he started cleaning them up (to bonsai them) he realized that there were two in each pot, one pot had three trees in it.
So he sat down one day and all he did was clean them up and bonsai them! He LOVES doing this, can't say that I blame him! It's one of the most relaxing things I've ever done! Anybonzai, I thought I'd share a few pics of them!
He started with 12 of these!
I can't wait until they're ready to be put into bonzai pots! They're gonna be gorgeous!
This is another before shot!
This is the after shot of the above pic! I'm in love with this one! It's gonna be gorgeous in a bonzai pot!!!
I should take a coke can out there and take some pics so you could see how small this one is!
This is a boxwood that he's been working on for a couple of years!
These are just some of the trees he's done! The one on the bottom left is one of the first ones that I ever did. It's the only one of mine that lived lol! I named him (yes! I named him!!) Mr Miyagi lol! Don cleaned it up (cut it back) when he worked on all of these!
These are all of the new ones once he was finished with them!
The man has talent! Would you believe that this hobby started out from a book report he did in the 9th grade? Yup! He did a book report on bonzai's and he's been doing them since then! I wish I was this good at them! He says that I get too "scissor happy" with them lol. But I say that it's all subjective! Haha...he told me when he first started teaching me that it's all about what you (I, Me) see in the tree. I guess I see naked trees haha.
I've actually been designing a couple of blog layouts. That's what I've been up to! I've got one that I'm almost finished with that I have to "install" today as soon as I hear back from her! Once that's done I think I'm gonna take a break from that a bit, though I am "itching" to redo mine again lol!
Hope you're all doing well! I'm still reading blogs though I haven't commented on many (sorry guys)! I've tried to cut my "online" time while hubby's home. So...I'll be MIA for another week while he's off.
This weekend we're going to the
Carolina Cup Regatta
to watch the (hydroplane) powerboat races. And since we haven't gone to the beach (like we were supposed to last week) we're gonna do that next week sometime. We decided not to go last week since it was the week of Memorial day...the traffic was crazy!!
I just joined a new group here on blogger! Check it out, see if it's something you may enjoy!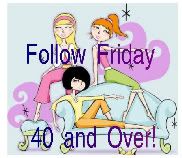 Hope you're all doing well...know that I miss ya!