Here's some pics that Don took of me yesterday....
It's pretty bad when you wear your "reading" glasses so much that you forget that you have them on lol!
The new highlights. When I got home the day I got it done Don asked me why my roots still looked kinda dark. I couldn't see what he was seeing until I saw these pics. Though Ashley (my super duper new hair stylist) did tell me that I need to stop waiting so long in between highlights because it's hard to "lift" my roots to get them as light as my ends! So, looks like I'll be getting my hair done again within the next couple of months lol.
Yesterday Don and I had planned on hanging around the house for the day, and then grilling some steaks and then we were going to go downtown to the waterfront and watch the fireworks. Notice I said planned right?
We had a great day! We just hung out and vegged in front of the TV most of the day. Don grilled the (huge!!) steaks, and made a salad. It was so good. Then about 20 minutes after we ate I started feeling nauseous.
I had the cold sweats, I knew it was coming but lawd did I try to fight it! Have I ever mentioned that I HATE throwing up? Uugh!
I spent (probably) a good hour or two (off and on) like this...
(Someone needs to flip that damn roll of toilet paper!!!)
I'm not sure what made me get sick. Don was fine. We ate the same damn thing. I ended up falling asleep on the couch for about an hour and woke up right as it was getting dark. There was no way I was making it to the fireworks display.
I've been up all night (yes! again!), I stopped throwing up a couple of hours ago but I still feel green around the gills. I know y'all were just dying to hear the details of my night of hurling!!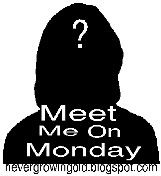 Questions:
1. What is your favorite Fast Food Restaurant?
2. If given a complete freedom to start afresh, what profession would you choose and why?
3. Do you prefer your toilet paper to come over the roll or under the roll?
Duhhh OVER!! And if I come to your house and it's under, I'll (more than likely) change it to the RIGHT way!!
4. What was your favorite tv show as a child?
5. What is your favorite Summer drink?
And hell...it makes the best pink pantie pull downs! (also called a pink pantie dropper)
Have y'all ever had one? Yummmm!! Want to make one? I'll tell you how my bff and I use to make them, then I'll give y'all the recipe that I just found (and I'm so going to try...sounds delish!!)
Our way - Fill a glass with ice, pour in as much vodka as you'd like, fill the glass almost to the top with pink lemonade and then a splash of sprite. Enjoy!
Recipe that I found - Mix1 part Malibu rum & 3 parts pink lemonade...
Prepare to get lucky!