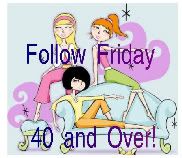 I feel like I owe y'all an apology, my blog entries seem to be all doom and gloom lately. I'm going through a slight "funk." That's the only way I know how to describe it. Sad part is...I don't even know why. I
hate
when I get like this. I think I'm going stir crazy from being in the house too much lol.
Some of you may remember that hubby is an ordained minister (he went online and got ordained when our old roomies asked him to marry them!), well this weekend one of his friends is getting married and asked hubby to perform the ceremony. So Saturday we'll be decked out in our Saturday's finest...red shirts and black jeans for the girls, and the "Johnny Cash" look for the guys. Should I be embarrassed that I had to ask what the "Johnny Cash" look is?? I mean...couldn't they have just said "all back?" Honestly...I feel like I'm going to the "Redneck Wedding of the Year!" haha... But hell, hubby and I will be able to get out of the house for a little while, so I'm not complaining.
Hubby is back to working two jobs again. It sucks. I'm spoiled. I'm used to him working 7am - 1pm and then having him to myself for the rest of the day. Now when his class is finished he's been going to one of the small local airports and working on airplanes until 6 or 7pm. He's exhausted.
So I got a new(er) car. It's a 2000 Lincoln LS. I love it. It's cushy as hell. I need to clean it up, as soon as I do I'll post some pics for y'all.
Anynoodles...y'all be patient with me please. I swear...the "doom and gloom" wont last forever!