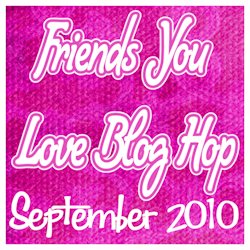 This week my guest poster is none other than Leiah. She's a fellow Cajun that I met here on blogger. We hit it off and have been friends since then.
I will actually have the pleasure of meeting her in a couple of weeks when I go home to Louisiana to visit my family. I can't begin to tell you how excited I am about that!!
After my surprise wore off when Dionne asked me to do this, I knew exactly what I wanted to write about. Since she is the Homesick Cajun after all, I wanted to put into words just what life in Louisiana is like. Unfortunately my words weren't doing justice to the Bayou State.
Then I remembered Mr. Johnny Janot. Mr. Johnny was born in Eunice, Louisiana and was a recording artist before he became a successful deejay. One of his most famous songs was called 'I'm Proud to be a Cajun' and there is a line in there that says it better than I ever could – "Trying to explain it to someone who knows nothing of the Cajun culture would be difficult. So much of it is carried in one's heart and mind, that it's so hard to put into words but perhaps a few of these things might help to explain." He then goes on to list why he's proud to be a Cajun.
So with that in mind I decided if I couldn't put into words just how special life in Louisiana is, then I would have to let my photographs do it for me.
One of my favorite things to do is get in the car with no particular destination in mind and let the roads take me where they want. I've come across things that seem to be frozen in time. I've discovered some of the most beautiful old homes you've ever seen. More importantly, I've come to realize that after taking one of these drives I'm completely relaxed and not at all hurried. That's the thing about Louisiana – life seems to move at a slower pace down here.
With that said, on what is for most the worst day of the week - take some time, enjoy that cup of coffee, take a slow deep breath and relax. Even if only for a few minutes, enjoy a little glimpse of what living in Louisiana is like.
Thank you asking me to be a part of this and I hope you all enjoy this look into what we think is a little slice of Heaven on earth.
Leiah, thank you so much for agreeing to do a guest post for me! I've never heard the song in the video before, and now...I'm in love with it! See you in a couple of weeks girl!!